Indian brides have long been known to layer their bridal jewelry, which gives their whole appearance a royal and luxurious feel. In Indian weddings, which are renowned for their opulence and lavishness, layering necklaces is crucial to enhance the bride's appearance on her big day.
Let's explore more about the art of layering Indian bridal necklaces.
Understanding the art of layering bridal necklaces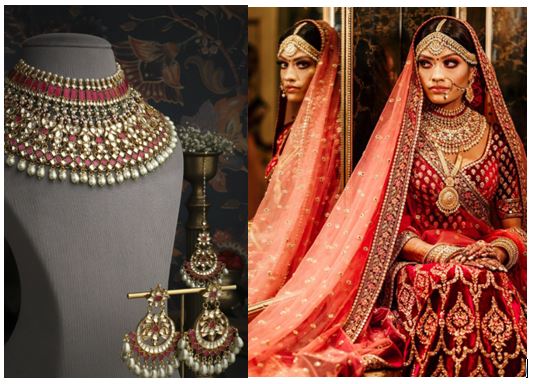 Wearing several necklaces of different lengths, designs, and metals together to create a trendy and unique appearance is known as layering necklaces. This is a lovely method for the bride to display her personality and sense of style, exhibiting a fusion of traditional workmanship and modern styles.
Indian bridal jewelry provides a variety of alternatives for stacking, including elaborately crafted necklaces, sparkling earrings, elegant bangles, and anklets. Each item of jewelry has a rich cultural history and is frequently selected to represent the bride's new adventure, fortune, and love.
How to nail the technique of layering Indian wedding jewelry?
Consider neckline
To ensure that the jewelry matches and enhances the entire appearance, it is crucial to take the neckline of your wedding attire into account while layering necklaces. The kind and length of necklaces that will look the best depend heavily on the neckline.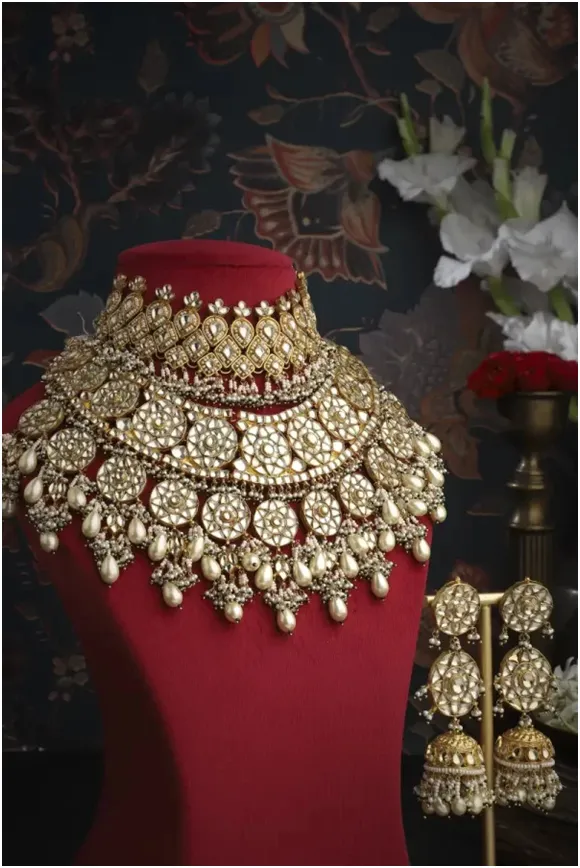 Choose the statement necklaces
Decide which necklaces will serve as the foundation for the layered jewelry. It could be a choker, a panchlada( five-layered necklace), a satlada (seven-layered necklace), or a rani haar (length necklace). The focal point of the entire tiered design will be these primary necklaces.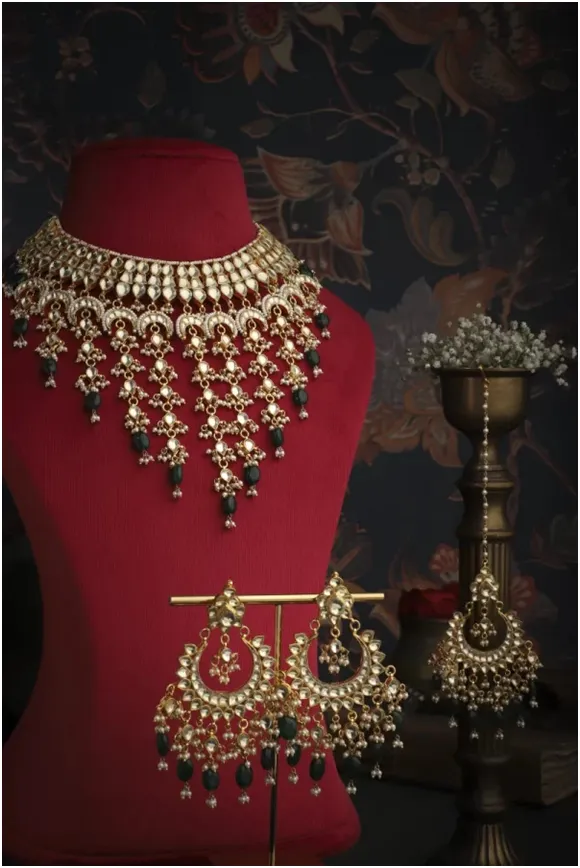 Select necklaces with various lengths
You must choose other necklaces of various lengths to stack over the longer ones. This will give the entire appearance dimension and a falling impact. Necklaces of different lengths should be worn together.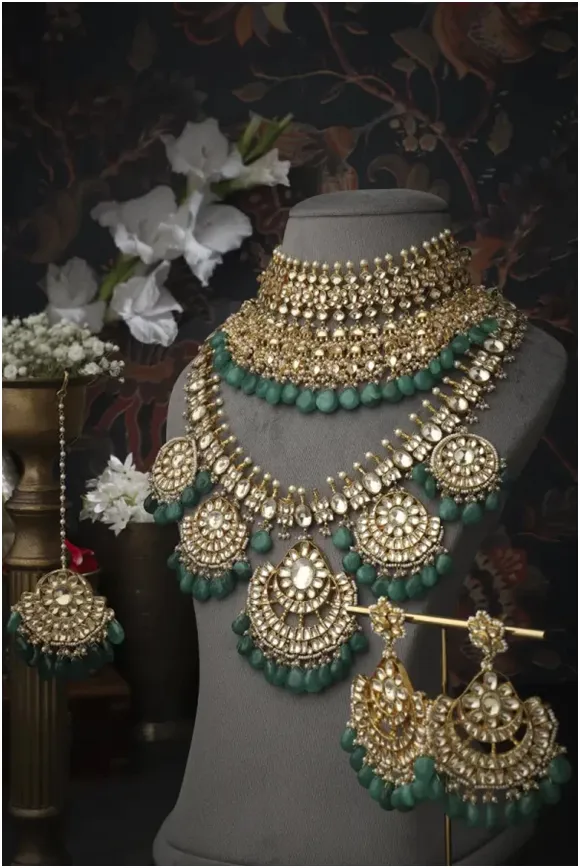 Harmonize layered necklaces
You have to make sure the breadth and style of the stacked necklaces match. To achieve a nice balance and keep the layers from looking too heavy, pair heavier necklaces with softer ones.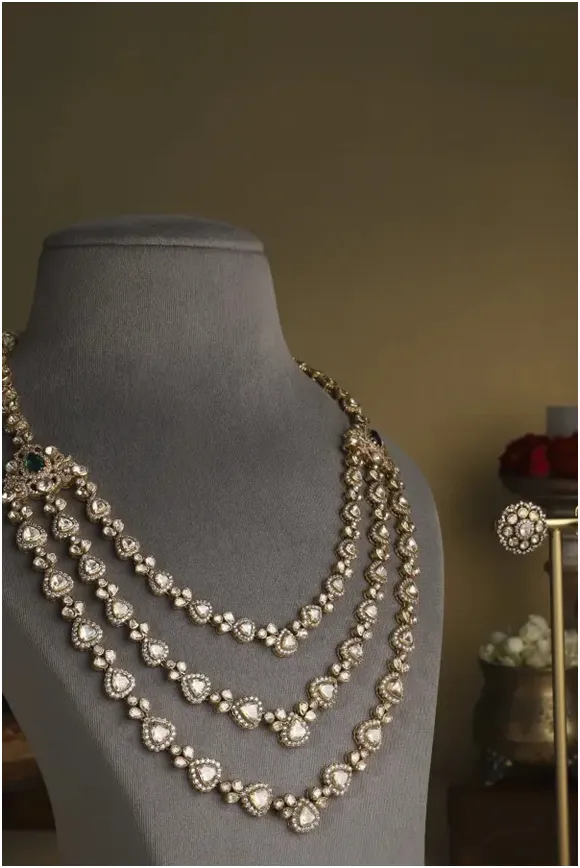 Try out the complete look
Before your big day, try out the complete bridal look, including the stacked necklaces, to make sure everything fits together perfectly. Adjust as required to attain the desired appearance.
By taking into account these factors, you may perfect the art of stacking Indian bridal necklaces, resulting in a stunning and unique design that oozes elegance and sophistication on the bride's big day. You may also browse through our exquisite selection of bridal necklaces to discover the ideal piece for your big day.